Welcome To The Demarest Nature Center
The Demarest Nature Center is located in Demarest, NJ, USA, and is open to all persons, residents and non-residents alike, every day of the year. In addition to preserving and protecting important open space here in the midst of a large metropolitan area, the center seeks to educate young and old alike as to the beauty of nature and the importance of protecting our environment.
We, the trustees of the Demarest Nature Center Association, encourage you to use this site to find out more about the Demarest Nature Center and its programs. Click on the topic of your choice and find out more; the links will tell you about the Center, introduce you to our events and endeavors, and also take you to other nearby nature centers, as well as environmental organizations, National Parks, and suggestions for things to do. The site is constantly growing and being updated, so we hope you will come back again and again.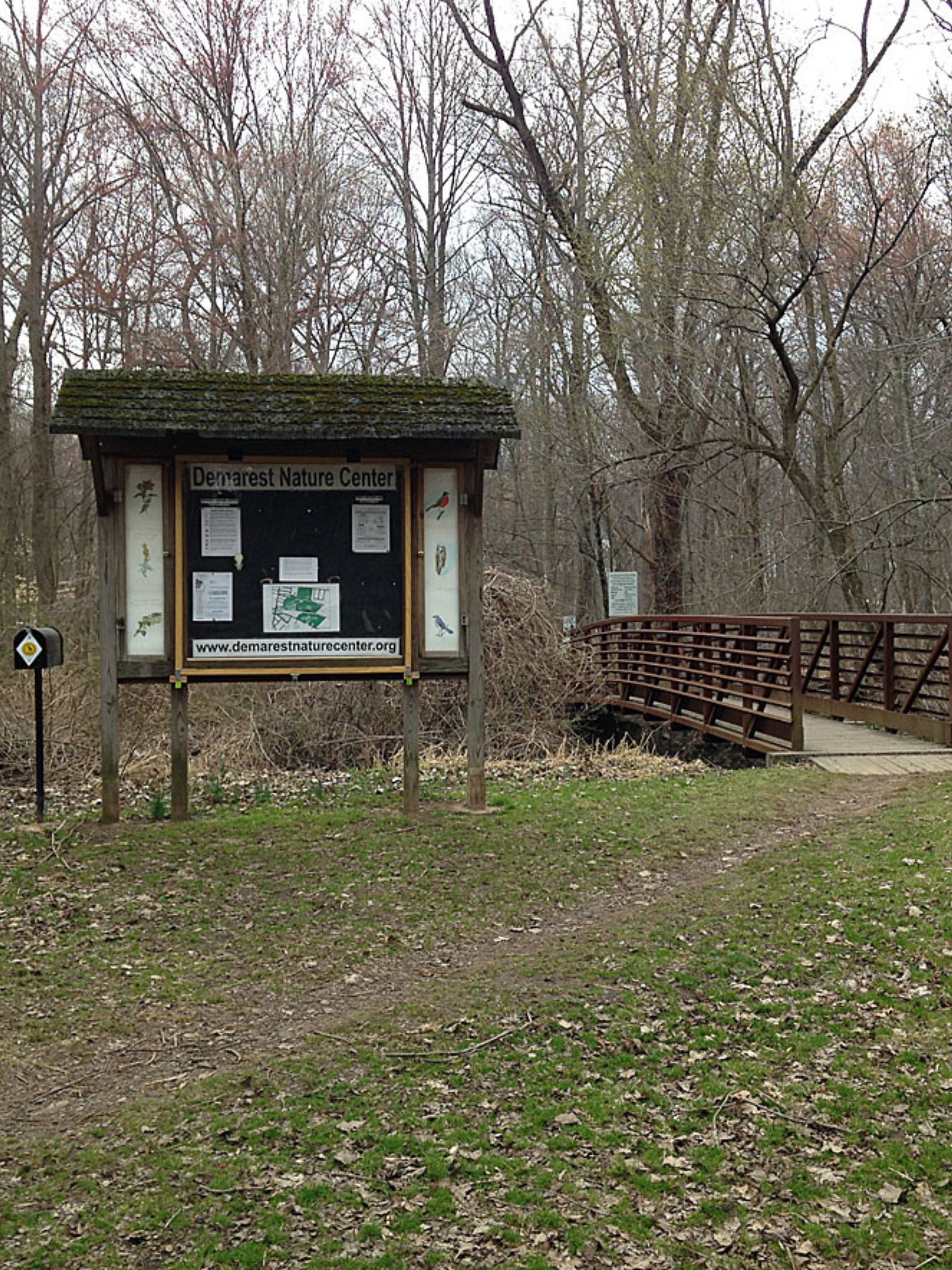 According to the 1972 articles of Incorporation, the purposes of the organization are:
To acquire or lease undeveloped lands and establish thereon educational building(s).
To develop natural history and conservation education programs in cooperation with schools, colleges, hospitals, youth groups and other organizations which will develop an understanding and appreciation of natural resources.
To cooperate with national, state, county, municipal and private natural resource agencies in providing an outdoor laboratory in which to demonstrate natural resource problems and management techniques.
 Check Out Our Latest Newsletter
SU

MO

TU

WE

TH

FR

SA
26

27

28

29

30

1

2

Community Trail Walk

10:00 am

Find out about the history of our Demarest Nature Center and Hiking to the old quarter mile racetrack , ...
3

4

5

6

7

8

9
10

11

12

13

14

Board Meeting

7:30 pm

15

16
17

18

19

20

21

22

23
24

25

26

27

28

29

30
31

1

2

3

4

5

6
The DNC sponsors numerous programs to bring residents of Demarest and the surrounding areas into closer contact with wildlife and the natural world. Programs have varied, including adult oriented sessions on topics such as hiking the Appalachian trial or composting, family hikes in Harriman Park or along the Palisades, and various children's programs. Local outdoor activities have been held at the Nature Center, Wakelee Field, various school grounds, and at the Duck Pond.
The Demarest Nature Center is on TripAdvisor! Feel free to share your experiences with us. We would appreciate your feedback.
Mail
Demarest Nature Center
Box 41
Demarest, NJ 07627
90 Park St, Demarest, NJ 07627
You can download a Trail Map here.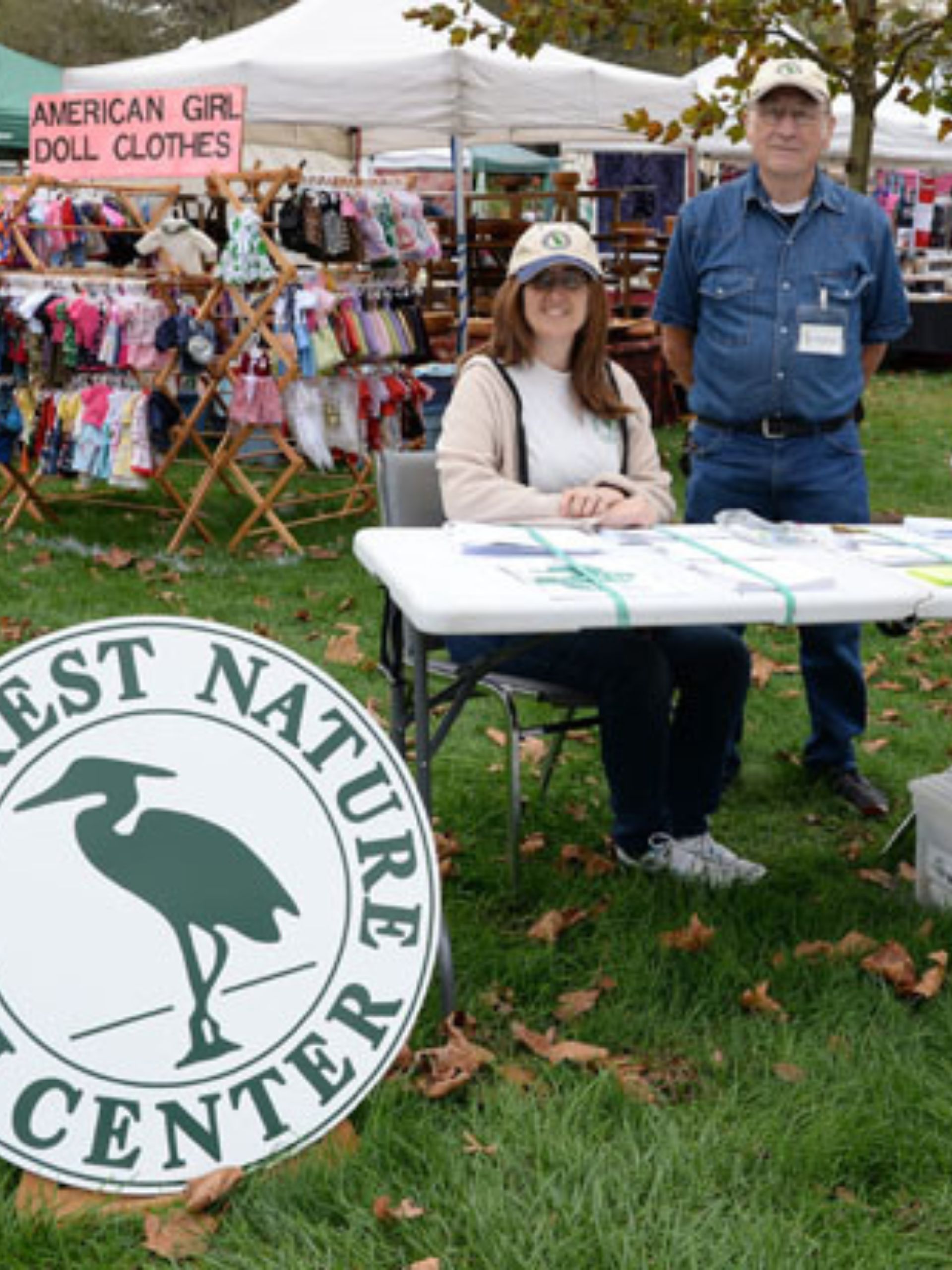 Since its incorporation in 1977 the Demarest Nature Center Association has cared for a 55-acre parcel of land bordered by Columbus Road on the west and County Road on the east. The Demarest Nature Center is open to all every day of the year. In addition to protecting woods, vernal ponds, meadows, and a section of the Tenakill Brook, as well as establishing and maintaining walking trails, the center provides educational events for everyone about the beauty of nature and the importance of preserving our amazing forest habitat. Your membership dollars go towards sponsorship of environmental education programs for kindergarten through the fourth grade in the Demarest schools, and a yearly scholarship given to a local high school senior who plans to pursue environment-related studies in college. Your membership also helps support our birdhouse/bird feeder building program, our annual photo contest, Breakfast in the Woods (free to all members), and the Craft Show at Oktoberfest/Fall Festival Event.
The Demarest Nature Center Association is a 501(c)(3) not-for-profit corporation, run solely by volunteers and receives no funding from the Borough of Demarest.
Residents of Demarest receive all DNC mailings as postal patrons. Non-resident members receive DNC mailings by 1st class mail.